Agenderle
HERE'S Rob Enderle of The Enderle Group: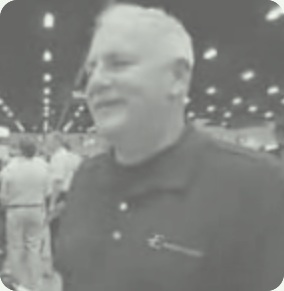 And here are some revealing quotes from him:
Apple is clearly not going away — but this year, compared to last, will be really nasty for the company. —January 2007
Not going away?? Translation: "Apple's business is going like gangbusters, it has billions in the bank, and it just announced a revolutionary new product that has the tech world abuzz — and I just pine for those glorious days in the late '80s and '90s when 'Apple' and 'going away' were so easy and fun to utter in the same breath."
Apple may have shot itself in the foot badly in December and while not fatal, it's going to hurt a lot in the new year. —December 2007
Not fatal?? Translation: "Apple's new handheld platform is kicking ass, and is probably unstoppable at this point — and I just yearn for that fabulous time in the late '80s and '90s when 'Apple' and 'fatal' were so easy and fun to say in the same sentence."
Steve Jobs is the Ronald McDonald of Apple, he is the face.
Translation: "If I can't plausibly liken Apple to 'fatal' and 'going away,' at least I can liken Jobs to a fictional clown. God how I hate that fucker."
reporter: And what does [Windows 7's two-finger pinch] remind you of?

Enderle: It reminds me of a little phone by a company that's named after a fruit.
Translation: "Oh bejeezus how I despise those bastards. Why didn't they die in the '90s like they were supposed to?"
Is there any doubt whatever that this "independent pundit" has a rabid anti-Apple agenda?
And in case your wondering why — here's why.
(And don't miss Daniel Eran Dilger's analysis of Paul Thurrott's agenda.)

Update 2009.03.16 — Typical Enderle, just after the iPhone started shipping in mid-'07.
prev
next