The Caveat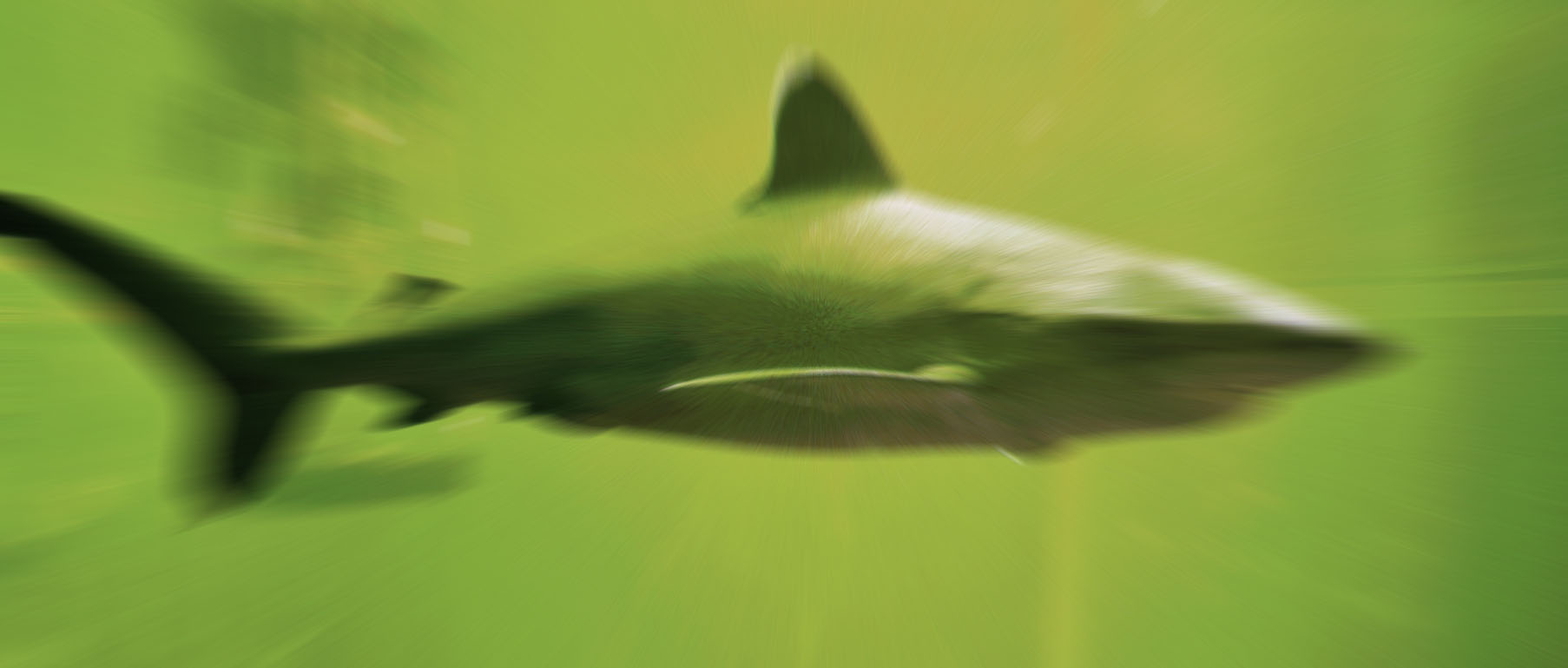 "DO you believe evolution?"
I wish I could answer that with a simple yes-or-no. And maybe one day in the far future, rational people will be able to do that. But we don't live in such times. I couldn't begin to correctly answer such a question yes-or-no, without at least including a massive caveat. Here goes:
Suppose, today, we randomly selected two individuals from the top 25% percent of this country's population by intelligence. Then we asked each of those persons, separately:
Do you believe evolution?— wait, don't answer yet. We want a simple, yes-or-no, answer — no other options — so we have to define the question very precisely. Here's exactly what we want a yes-or-no answer to:
Do you think it more likely than not, that naturally occurring random genetic mutations, filtered by natural selection, can, and did on this planet, turn bacteria into sharks in some significantly smaller subset of a few billions years?
Then let's say that one of the subjects answers "yes," and the other one answers "no."
I can't prove this, but I believe that in our current human society, there would be something like a ninety percent chance that neither of these individuals really knows, or perhaps even cares, how sharks came to be. They both answer the question according to a fear: a fear that civilized society will succumb to a terrible fate if too many of its citizens believe that the other answer is correct.
In such an atmosphere, it's just about impossible for people — even well-above-average, intelligent people — to have a coherent conversation on the topic of the truth/falsehood of evolution. Protecting human society from disaster is all that matters; how sharks actually came to be is comparatively irrelevant. (Of course, neither of them will admit this; they will both insist that they're really talking about the theory, for that too is necessary to prevent disaster.)
So. If I had to answer the question myself, today, (and I thought that the person asking me the question is probably a "yesser"), how would I answer it? Maybe like this:
Do you think that all of society's major religions were just made up by people who lived a long time ago? Good, so do I.
Would you agree that most people today, even most smart people, are raised from birth to believe that one of those religions is actually true, and only discover later in life that it probably isn't? Great, glad you concur.
Do you think it highly likely that sometime in humanity's not-too-distant future, maybe a few centuries or a few millennia from now, most smart people won't be raised to believe any of those religions? Excellent, I do too.
And finally: Do you think that when that day comes, belief in evolution (as defined above), among intelligent people, will be even stronger than it is today?
You do?
Well, on that one point, we may have to agree to disagree. I can't prove it, of course, and we'll all be long-dead before then, but I think that when that day of non-religious humanity arrives, Darwin's theory of evolution (or any of its "neo-Darwinian," modernized renditions) won't be taught in biology classes. It will be taught in history and sociology classes, as a prime example of how even the smartest people can convince themselves that something is true, if they want it to be, or think it needs to be.
So there you have it: my answer to the question, do you believe evolution. "No" — but not without a massive caveat.

prev
next