Gun Control: Best Arguments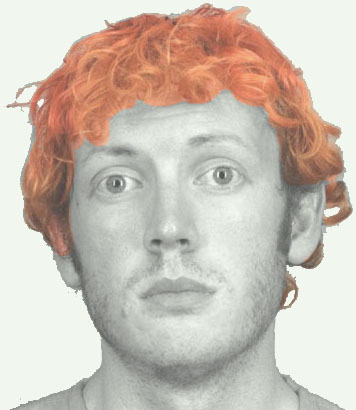 IN the wake of James Holmes's Batman massacre in Aurora Colorado, it seems the gun control debate has lurched back into full swing. I've avoided commenting on it in virtually all my writings until now, so maybe it's time I said something. I'm not exactly going to take a position one way or the other — instead, I'll simply present my best arguments for each:
Pro-Gun
Unlike Holmes, Seung-Hui Cho, the Virginia Tech killer, didn't wear body armor. Nor a gas mask. Nor did he throw gas grenades. He used just two handguns, no assault rifles or any other weapons. He brought an amount of ammo to his massacre that is not atypical for gun owners to possess. He had no hundred-round drums; just ordinary handgun clips loaded with ten or maybe seventeen rounds each. He didn't target a crowded movie premier; instead he attacked a nondescript classroom building on a typical day at his school. And he killed almost three times as many people as Holmes. This is something to think about if Holmes's attack seems like a good reason to ban assault rifles.

Neither Holmes, nor Cho, nor any of these massacre guys, seem to target private residences. They target public areas. So if you think that people should be allowed to own shotguns for home defense, and that's all, then what are you saying — people should hide in their houses and not go to Batman premiers?

If you ban the private ownership of guns, period, how will you enforce your ban? Will it be like trying to enforce the ban on drugs, or a ban on abortion? And without society-wrecking, near-totalitarian levels of enforcement, will it actually stop guys like Holmes and Cho from getting guns when they decide to go on their sprees? Very doubtful.

Sometime in the 1990s (if I remember correctly), a couple terrorists were dropped off in Israel with instructions to go to a public place, then whip out guns and start shooting everyone they could. So they did. But before they could kill any significant number of people, several people in the crowd pulled out guns and shot the terrorists. One of the two died; the other complained from his hospital that his handlers should have told him that Israeli citizens often carry guns.

If you're really concerned about the exact meaning of the tortured, grammatically awkward statement the American Founders were able to get a majority vote on, then just ask any historian how it was applied in the years immediately after passage — i.e., were guns limited to use by "well-regulated militias," or were most citizens simply allowed to own guns? Uh, the latter.
Anti-Gun
The idea of a significant percentage of people carrying loaded firearms in a public place seems, to say the least, disconcerting. Is that really what we want? Will it be a net good? How often do these massacres happen, anyway? How often would bad things happen as a result of so many guns being carried about?
OK, so really just one anti-gun argument. But damn, it's a good one.
Maybe the only real solution to any of this is to figure out why some people go off their rocker. Find out what genetic markers they have in common. Then find those individuals, and stop them before they do it. Disconcerting? Sure. Un-American? A little. But virtually no downside to society at large.
Or at least, none worse than letting the massacres continue.

prev
next