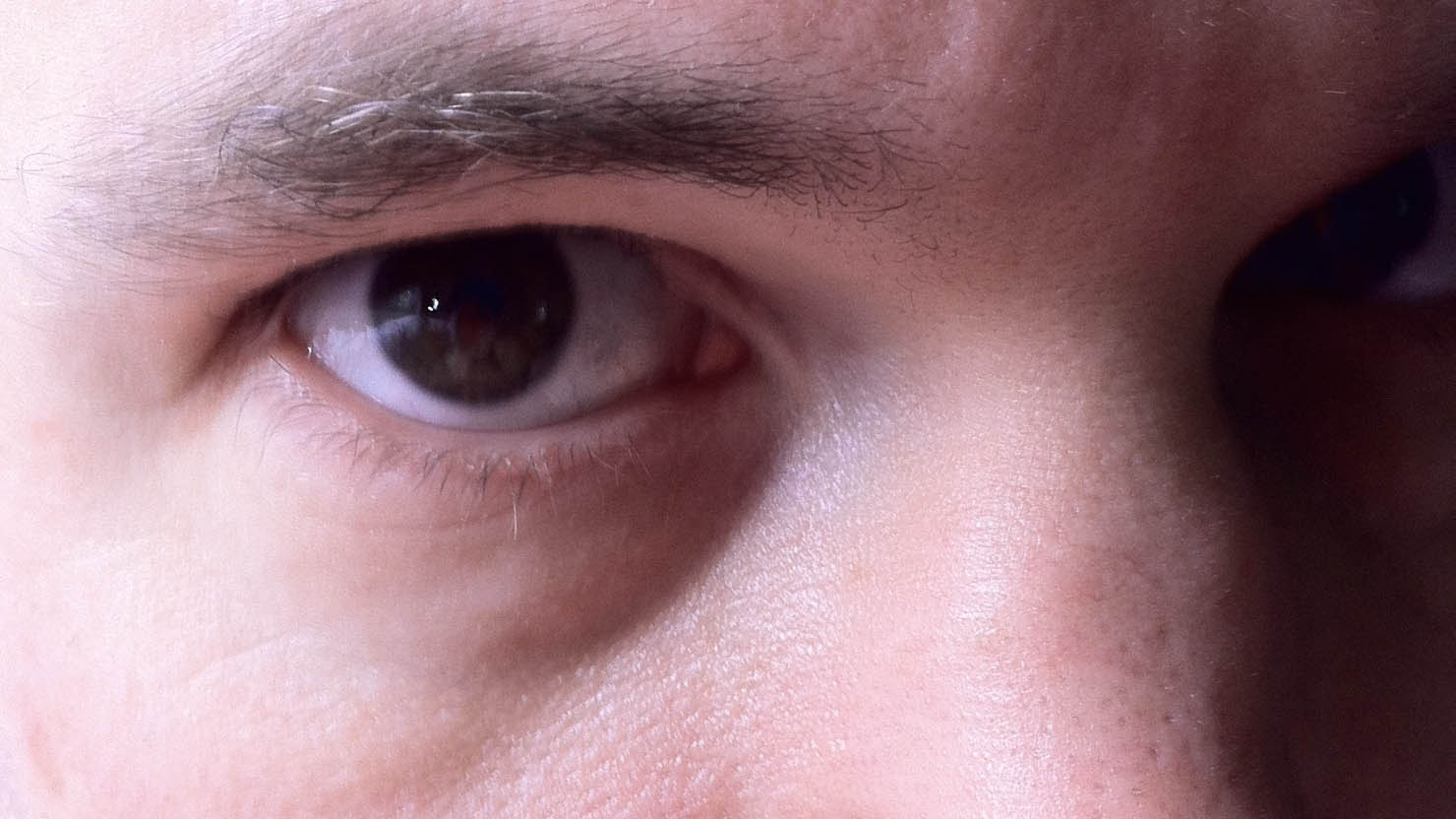 E-mail me at DarelRex@gmail.com
Hear, hear
prev
next
Best Recent Articles
Method of Implementing A Secure Backdoor In Mobile Devices
When Starting A Game of Chicken With Apple, Expect To Lose
Seasons By Temperature, Not Solstice
It's Not A Criticism, It's A Fact
Features (Regularly Updated)
A Memory of Gateway — news chronology of Apple's ascendancy to the top of the technology mountain.
iPhone Party-Poopers Redux and Silly iPad Spoilsports — amusing litanies of industry pundits desperately hoping iPhone and iPad will go away and die.
Embittered Anti-Apple Belligerents — general anger at Apple's gi-normous success.
RSS FEED
My books
Now available on the iBookstore!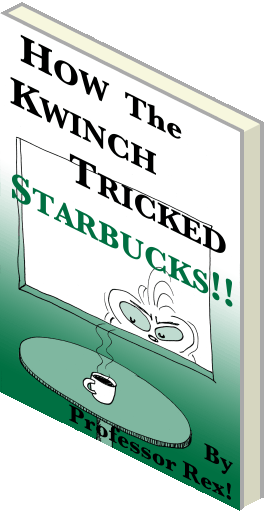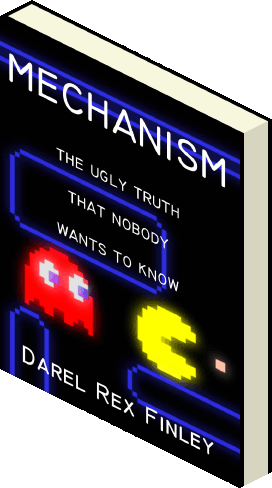 Links
Real Solution #9 (Mambo Mania Mix) over stock nuke tests. (OK, somebody made them rip out the music — try this instead.)
Great Explanation of Star Wars
Best commercials (IMO) from Superbowl 41, 43, 45, 46, and 47
American football explained.
TV: Better Call Saul; Homeland; Survivor; The Jinx; Breaking Bad; Inside Amy Schumer
God's kitchen
Celebrity Death Beeper — news you can use.
Making things for the web.
My vote for best commercial ever. (But this one's a close second, and I love this one too.)
Recent commercials I admire: KFC, Audi
Best reggae song I've discovered in quite a while: Virgin Islands Nice
Pinball Arcade: Unbelievably accurate simulation of classic pinball machines from the late '70s through the '90s, with new ones added periodically. Like MAME for pinball — maybe better.
d120 dice: You too (like me) can be the ultimate dice nerd.
WiFi problems? I didn't know just how bad my WiFi was until I got eero.
Favorite local pad thai: Pho Asian Noodle on Lane Ave. Yes, that place; blame Taco Bell for the amenities. Use the lime, chopsticks, and sriracha. Yummm.
Um, could there something wrong with me if I like this? Or this?
This entire site as a zip file — last updated 2018.02.01
Previous articles
Nothing More Angry Than A Cornered Anti-Apple
The Ultimate, Simple, Fair Tax
When Starting A Game of Chicken With Apple, Expect To Lose
iBook Price-Fixing Lawsuit Redux — Apple Won
It's Not A Criticism, It's A Fact
Michigan Wolverines 2014 Football Season In Review
Why There's No MagSafe On the New Mac­Book
Sundar Pichai Says Devices Will Fade Away
The Question Every Ap­ple Naysayer Must An­swer
Apple's Move To TSMC Is Fine For Apple, Bad For Samsung
Method of Implementing A Secure Backdoor In Mobile Devices
Fire and the Wheel — Not Good Examples of A Broken Patent System
Nobody Wants Public Transportation
Seasons By Temperature, Not Solstice
FaceBook Messenger — Why I Don't Use It
Happy Birthday, Anton Leeuwenhoek
Simple Guide To Pro­gress Bar Correctness
Answering the Toughest Question About Disruption Theory
SSD TRIM Command In A Nutshell
iOS Jailbreaking — A Perhaps-Biased Assessment
Embittered Anti-Apple Belligerents
What A Difference Six Years Doesn't Make
Stupefying New Year's Stupidity
Fitness — The Ultimate Transparency
Millions of Strange Dev­o­tees and Fanatics
What Was Christensen Thinking?
The Grass Is Always Greener — Viewing An­gle
Is Using Your Own Pat­ent Still Allowed?
Motive of the Anti-Ap­ple Pundit
Security-Through-Obscurity Redux — The Best of Both Worlds
Dominant and Recessive Traits, Demystified
Yes, You Do Have To Be the Best
Four-Color Theorem A­nal­y­sis — Rules To Limit the Problem
Five Times What They Paid For It
Bypassable Security Certificates Are Useless
I'd Give My Right Arm To Go To Mars
Free Advice About Apple's iOS App Store Guidelines
Understanding IDC's Tablet Market Share Graph
Product Naming — Google Is the Other Microsoft
App Anger — the Supersized-Mastodon-In-the-Room That Marco Arment Doesn't See
Why Microsoft Copies Apple (and Google)
Investment Is Not A Sure Thing
Exercise is Two Thirds of Everything
Manual Intervention Should Never Make A Computer Faster
Zeroth — Why the Century Number Is One More Than the Year Number
John C. Dvorak — Translation To English
Free Will — The Grand Equivocation
What Windows-vs.-Mac Actually Proved
Amazon Won't Be A Big Winner In the DOJ's Price-Fixing Suit
Infinite Sets, Infinite Authority
Strategy Analytics and Long Term Ac­count­a­bil­i­ty
Why 1 Isn't Prime, 2 Is Prime, and 2 Is the Only Even Prime
Hanke-Henry Calendar Won't Be Adopted
Collatz Conjecture A­nal­y­sis (But No Proof; Sorry)
Microsoft's Uncreative Character
Microsoft's Alternate Reality Bubble
Society's Fascination With Mass Murder
PlaysForSure and Wikipedia — Revisionism At Its Finest
The Size of Things In the Universe
The Self-Fulfilling Prophecy That Wasn't
Nobody Was In Love With Windows
Apples To Apples — How Anti-Apple Pundits Shoot Themselves In the Foot
Apple's Premium Features Are Free
Why So Many Computer Guys Hate Apple
3D TV With No Glasses and No Parallax/Focus Issues
Waves With Particle-Like Properties
Why the iPad Wannabes Will Definitely Flop
Wait and See — Windows-vs-Mac Will Repeat Itself
Dishonesty For the Greater Good
Beach Bodies — Who's Really Shallow?
Number of Companies — the Idiocy That Never Dies
Sideloading and the Supersized-Mastodon-In-the-Room That Snell Doesn't See
App Store Success Won't Translate To Books, Movies, and Shows
Five Rational Coun­ter­ar­gu­ments
Reaganomics — Like A Diet — Works
Humans Are Special — Just Not That Special
Life = Survival of the Fittest
Excuse Me, We're Going To Build On Your Property
How To Really Stop Casual Movie Disc Ripping
The Solitary Path of the High-Talent Pro­gram­mer
Why Blackmail Is Still Illegal
Designers Cannot Do Anything Imaginable
Everything Isn't Moving To the Web
The Punishment Defines the Crime
What Heaven and Hell Are Really About
A, B, C, D, Pointless Relativity
Stephen Meyer and Michael Medved — Where Is ID Going?
If You Didn't Vote — Complain Away
What Free Will Is Really About
The Case For Corporate Bonuses
Quantum Cognition and Other Hogwash
The Problem With Message Theory
Bell's Boring Inequality and the Insanity of the Gaps
Paying the Rent At the 6 Park Avenue A­part­ments
Primary + Reviewer — An Alternative IT Plan For Corporations
Microsoft About Microsoft Visual Microsoft Studio Microsoft
Forest Fair Mall and the Second Lamborghini
Intelligent Design — The Straight Dope
Maxwell's Demon — Three Real-World Ex­am­ples
Einstein's Error — The Confusion of Laws With Their Effects
Fulfilling the Moral Du­ty To Disdain
The Two Rules of Great Programming
Poverty — Humanity's Damage Control
Berners-Lee's Rating System = Google
The Secret Anti-MP3 Trick In "Independent Women" and "You Sang To Me"
ID and the Large Had­ron Collider Scare
Life Sucks When You're Not Winning
The Old People Who Pop Into Existence
Theodicy — A Big Stack of Papers
The Designed, Cause-and-Effect Brain
The Capitalist's Imaginary Line
Avoiding Conflict At All Costs
Behavior and Free Will, Unconfused
Suzie and Bubba Redneck — the Carriers of Intelligence
Everything You Need To Know About Haldane's Dilemma
Where Real and Yahoo Went Wrong
Eradicating Religion Won't Eradicate War
The Changing Face of Sam Adams
Why Quintic (and Higher) Polynomials Have No Algebraic Solution
Translation of Paul Graham's Footnote To Plain English
Free Will and Population Statistics
Dennett/D'Souza Debate — D'Souza
Dennett/D'Souza Debate — Dennett
The Non-Euclidean Ge­om­e­try That Wasn't There
Defective Attitude Towards Suburbia
Keeping Intelligent Design Honest
Failure of the Amiga — Not Just Mis­man­age­ment
Maxwell's Silver Hammer = Be My Honey Do?
The Digits of Pi Cannot Be Sequentially Generated By A Computer Program
Communism As A Side Effect of the Transition To Capitalism
Google and Wikipedia, Revisited
National Geographic's Obesity BS
Is Apple's Font Rendering Really Non-Pixel-Aware?
Humans Are Complexity, Not Choice
Moralism — The Emperor's New Success
The Dark Side of Pixel-Aware Font Rendering
The Futility of DVD En­cryp­tion
Rich and Good-Looking? Why Libertarianism Goes Nowhere
FUV — Fear, Uncertainty, and Vista
Malware Isn't About Total Control
Doomsday? Or Just Another Sunday
The Real Function of Wikipedia In A Google World
2007 Macworld Keynote Prediction
FUZ — Fear, Uncertainty, and Zune
No Fear — The Most Important Thing About Intelligent Design
Napster and the Subscription Model
Intelligent Design — Introduction