Understanding IDC's Tablet Market Share Graph
IDC tablet market share graph, as republished on Tech.pinions: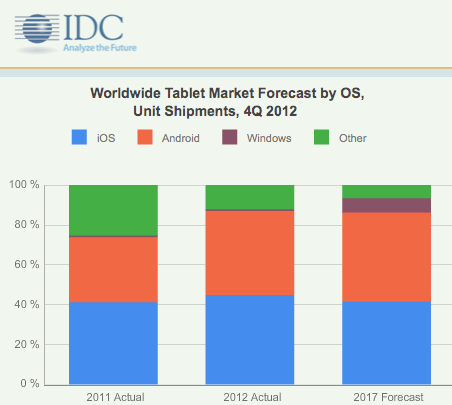 Confused? Don't be. Here's a simple guide to understanding how this graph works: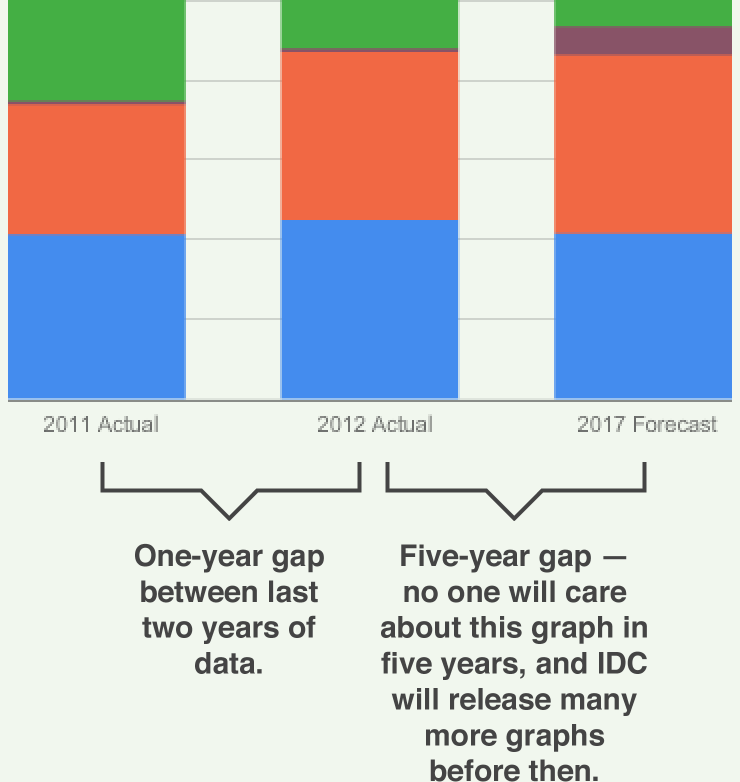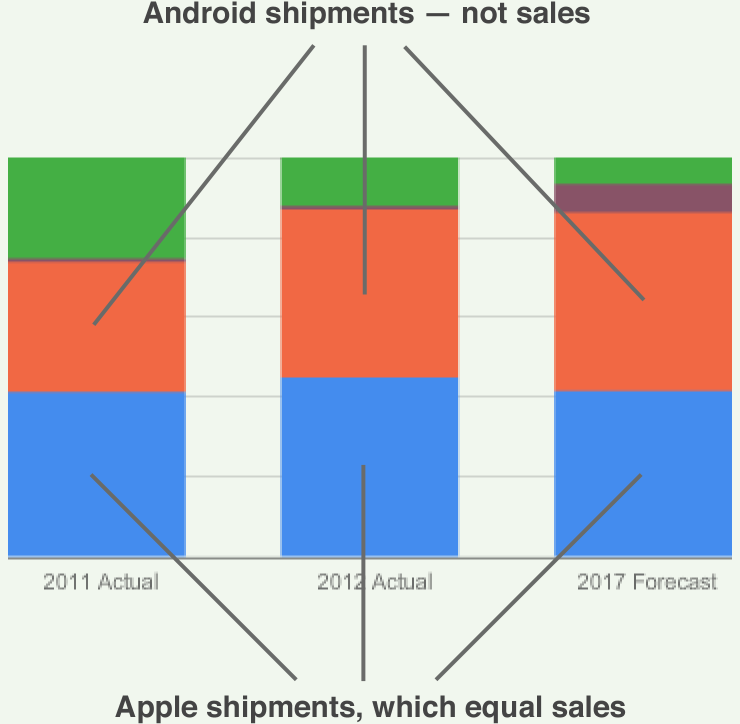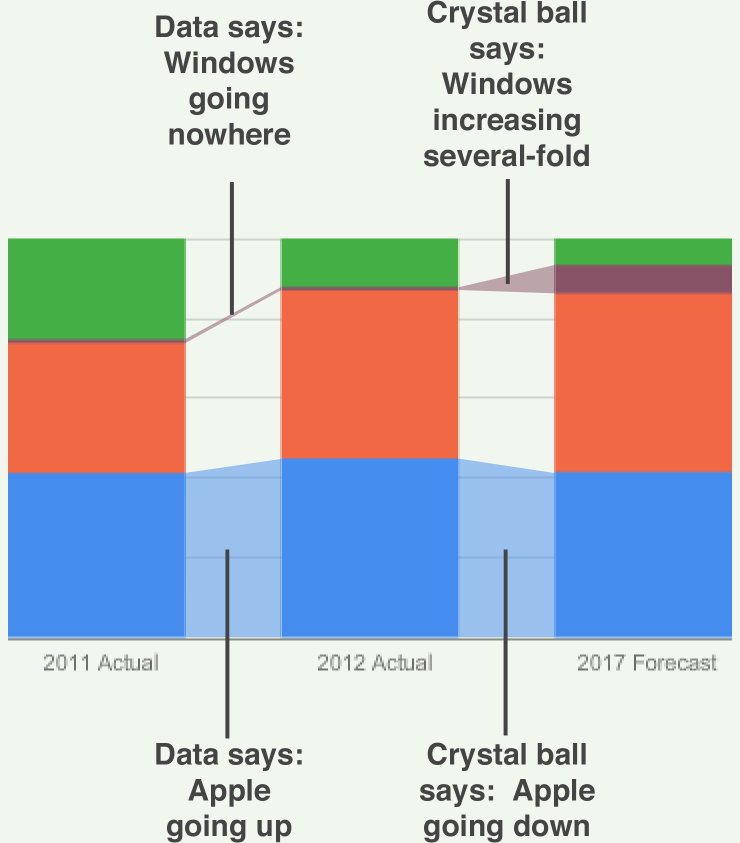 Now that wasn't so hard to understand, was it?

Update 2015.03.14 — Two-year update: No cute graph this time, but IDC's still playing exactly the same game, just the other day:
In terms of platforms, Android will remain the leader, with close to two-thirds of the market over the course of the forecast. Once-upon-a-time-leader iOS is likely the weakest link as IDC expects its volume share of the market to decline in 2015, reaching levels below that of the past three years. Windows, despite modest adoption to date, is expected to gain significant share over the course of the forecast, growing from 5.1% in 2014 to 14.1% in 2019.
Microsoft's going to nearly triple their share over the next, uh, five years? Hmm...two years ago, Apple's decline and Microsoft's resurgence were also just five years out.
Anyone wanna place a wager that in another two years, IDC will be announcing that Apple's decline and Microsoft's resurgence is just five years away?
Update 2016.08.30 — IDC once again looks five years out, and sees iPad's share in slight decline, while Windows tablets mostly catch up to iPad.
See also:
Droidfood For Thought
&
Apple's Graphic Failure
&
Dan "Real Enderle" Lyons
&
Strategy Analytics and Long Term Accountability
prev
next