Motive of the Anti-Apple Pundit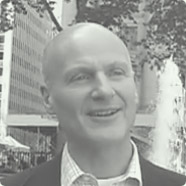 TheStreet.com
BACK in mid-2009, about six months before Apple announced the iPad, TheStreet.com's Scott Moritz made an interview-style video, titled "Apple Tablet Will Flop." Some select quotes follow:
"Here's how I got it wrong: It's not gonna be a flop this year. Gene Munster's come out with a report saying that they're gonna hold the Apple tablet 'till next year. So my new prediction is: The Apple tablet will be a flop next year."

"If anything, the price that they're workin' on might be right. But the device itself isn't necessarily right."

"Don't get me wrong, it's gonna be a great device, this tablet. ... I just think there's no product category for it to fit in ... Doesn't exist."

"So what do they call this thing, I wonder? The iTablet flop? The iFlop? Yeah, that works."
Notice that Moritz, here, doesn't say, "I'm not sure that Apple's tablet will be successful. I'm skeptical of its potential." No, he confidently asserts that the product will fail. Notice also that this isn't some Colbert-style "truthiness" farce; it's a serious analyst, expecting to be taken seriously.
This, of course, is hardly the only time that Moritz has spoken so disparagingly about Apple's prospects of success. And Moritz is hardly the only tech commentator to take such gonna-fail-for-sure potshots at the company. None of this is at all surprising to anyone who follows discussion of Apple in the tech media. It's par for the course.
So I'm used to it — but still, I have to wonder: How and why would any self-respecting, professional tech/business pundit confidently predict failure for a product that succeeds wildly?
It seems that it has to be one (or a combination) of these three reasons:
ANALYSIS — The pundit did a serious, significantly sophisticated analysis of the market, and arrived at the conclusion that the product wouldn't succeed.

MONEY — The pundit is being paid by Apple's competitors to say that Apple will fail (and not paid by Apple to say otherwise).

IMAGE — The pundit has an unshakeable mental image of Apple as a struggling, easily trounced also-ran from the 1990s.
The problem with the Analysis thesis is that the iPad didn't fail. So no analysis like that could have been performed. A real analysis would convince the pundit either that the iPad was going to be a big success, or that there were too many variables to tell what was going to happen. It wouldn't predict the wild opposite of the truth, and with high certainty. So Analysis is out: I have to believe that Moritz either didn't perform one, or chose to ignore its results.
The problem with the Money theory is that it's just plain hard to believe that anyone could be giving him so much money (or free product) that he would be willing to throw his credibility on the trash heap to get it. How is he going to report negatively on Apple if he can't keep his reporting position? Who's going to pay him to report negatively on Apple if he doesn't have a reporting position?
So that leaves just one possibility: Image. The pundit had the vision of a beleaguered, soon-gonna-die Apple burned into his brain during the time period from 1987 to 1997, and he just can't bring himself to associate the Apple logo with long-term success. He mentally writes off all of Apple's successes as a bizarre run of spectacular luck, and paints a picture of Apple probably passing away, or at least fading into irrelevance, sometime in the next several years. Each year or two brings yet another wave of unbelievable luck for Apple, and pushes the certain disaster scenario another year or two out. But it's always ahead, just around the bend.
Like everyone, the pundit has to use a computer himself, and (not believing Apple has much of a future) he naturally buys a Windows PC. And so he's personally vested in Apple's upcoming demise; he's accustomed to using Windows PCs; he's comfortable with them.
This is what Daniel Eran Dilger recently called "deeply impacted delusion." And when the tech media wakes up from it, the change will be as abrupt and shocking as the Berlin Wall coming down. Anyone left behind (oh, hi there, Enderle) will become a suddenly exposed dinosaur. Thurrott, I think, can see it coming, and has backed off on the Apple slams in the past few years. Even Lyons seems to be getting wary.
Apple is getting ready to take over everything. Apple is getting ready to run everything. And if you hate that? Then keep your hater in good working order. 'Cause it's about to get a real workout.

prev
next