Compassion and Vision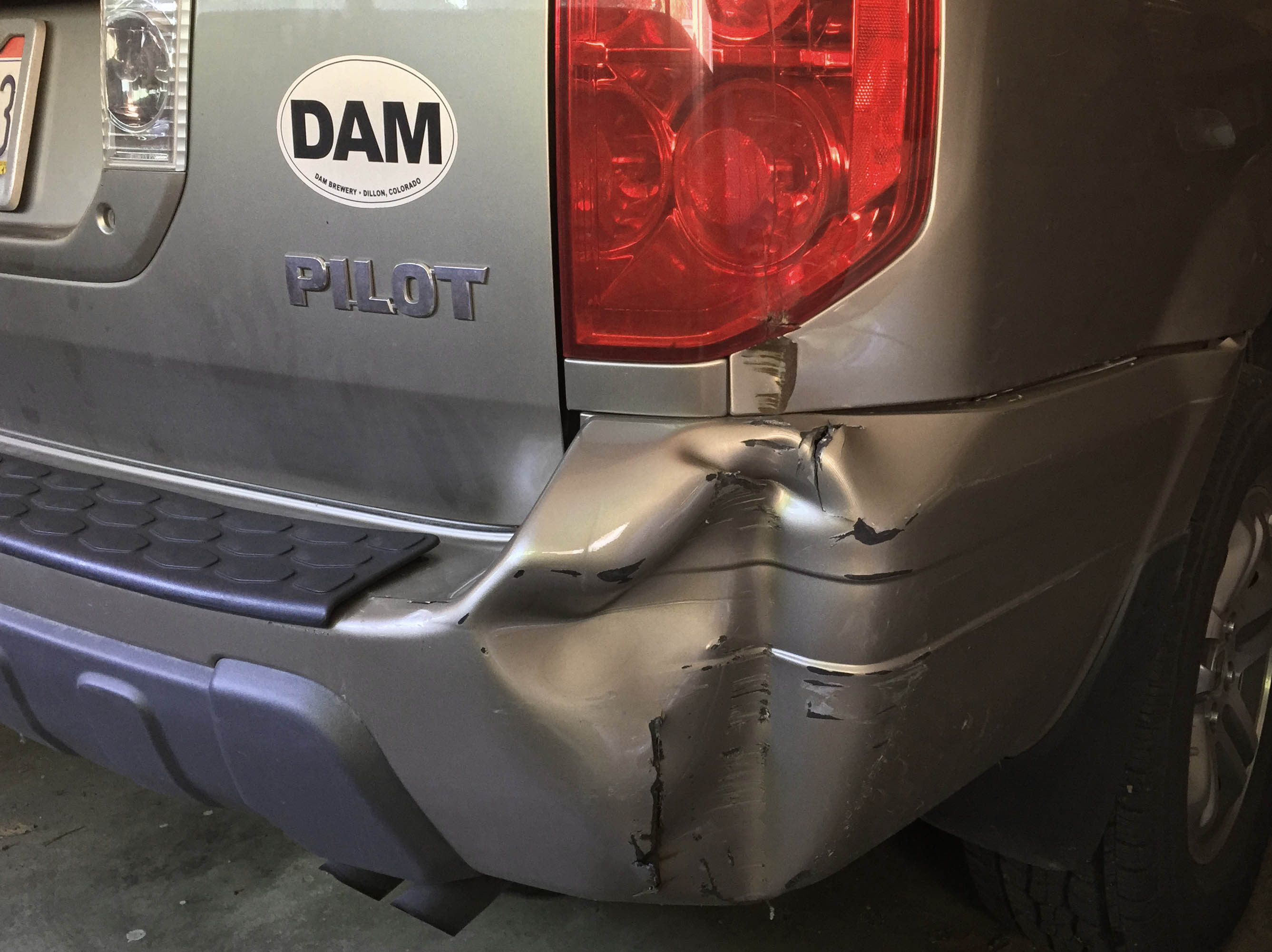 AS I engage in regular running and walking exercise in my neighborhood, I see a lot of cars: parked in the street, parked in driveways, sitting in open garages, and rolling down the road. And I notice that most of these cars look new, like they could have just now been driven off the showroom floor from the dealer, with only a few hundred miles on the o­dom­e­ter.
Now, I know that some of them aren't new, because, for example, they haven't manufactured Beetles with that body shape for at least a couple years now. And maybe that car over there doesn't have paint quite shiny enough to be a just-bought, new car, though it's still pretty shiny. But from sixty feet away or more, most of these cars look pretty much like they would have looked when they were new.
But — though I live in a reasonably upper-middle-class area — some of the cars (maybe one out of ten?) do not look new. They have some kind of obvious dent or other body damage. They have no shine. They have crackling, bubbling paint and rust. They look long overdue for a car wash. They have some bizarro mod like an off-color door or a mismatched bum­per. Their headlights, instead of shiny and clear, are dull, opaque, and yellowed. They have a missing wheel cover, or a broken window. Or they sport some sad aggregate of several of the above.
Every time I see one of those conspicuously imperfect vehicles, I'm struck with the thought: Wouldn't it be sweet if there weren't any cars like that in this neighborhood? Wouldn't that alone make it feel like I was living my late-middle-age in the bright, optimistic, non-dystopian future, the cover fantasy of the mid-'70s Popular Mechanics and Popular Science issues of my early youth? Jacque Fresco's deluded "Venus" vision that he advocated until his death just sixteen days ago? Fagan's I.G.Y., but for real? It sure would be nice.
Then it hits me! What if they passed a local ordinance that forbade such vehicles from being here? It would up to you to decide what to do about it: fix your car, trade it in on a new one, move it out of the neighborhood, keep it in your closed garage permanently for sentimental reasons. But this would be an ordinance with teeth, effectively enforced. The crapped-up, non-new-looking vehicles would be out of sight and out of mind, and would stay that way. We could take a huge step towards the bright, beautiful future, right now, just by passing such a law! We could run, walk, drive, and live in a neighborhood with all-new, pretty vehicles, everywhere, without exception, just like they'll be in the future. And then I realize that if I ever have the chance to vote for or against such a law, I definitely will be voting for it. I won't be abstaining, and I won't be voting against it.
But — what about my vehicle? What does it look like? Surprise: it has a huge ugly dent where it got hit by another car, a dent that's been there for years, that I haven't fixed because I just don't want to spend that kind of money on it when there are so many other things on which I could be spending that money.
So. Does that make me a hypocrite?
It sure seems like does. But I'm going to answer that question in the negative: No! It doesn't.
Why not? Here's why not: If I said that everyone in this neighborhood should be required to fix, get rid of, or otherwise keep non-new-looking cars out of sight, but I should get a special exemption from that law, then yes, I would indeed be a hypocrite. But I never said that. Nor will I. What I'm saying (and for which I would vote) is that everyone in my neighborhood — no exceptions — should be required to do the same thing. No hypocrisy at all! Total consistency.
But, you might say, why don't you just go fix your car's body damage now? If that's what this hypothetical law would require you to do, why not just go do it? Because: if I do, all those other, fugly, fucked-up cars in the neighborhood will still be there. I won't have bought anything but some kind of sick, smug satisfaction that I'm not driving one of those shit cars.
That's not what I want. I want to live in a place where we're all driving pretty, new-looking vehicles. A place of the future, where we're all highly functional, beautiful, and where we take satisfaction in the fact that we're all that way.

prev
next