The Enderle Grope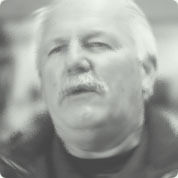 TRANSLATION of analyst extraordinaire Rob Enderle's latest hallucination:
What If Microsoft Beat Apple in 2025?
Five years doesn't quite feel forever-from-now enough for this one, so let's go for ten.
Creating a "what if" scenario doesn't mean the suggested result will happen or that the particular path to get there will be taken even if it does.
The outcome of which I am about to speculate definitely will not come about by any path at all.
It is a form of the Delphi method, which typically involves a number of highly placed people creating the potentially predictive document. (The more people you involve in the creation, the harder it is to do this; the more people involved, the more buy-in you typically have in the result.)
This article is my personal fantasy and nothing more.
Now I could do this on how Google beats Apple or Apple beating Google or any one of hundreds if not thousands of permutations,
Apple is beating Microsoft. Very, very badly.
but since we are ramping to the July 29th launch of Windows 10, and Windows 10 is designed to take the fight back to Apple, I thought this would be the most interesting and timely scenario.
I've been a shameless Microsoft shill for a really long time now.
By 2005, Microsoft had largely moved into IBM's enterprise space successfully, but had given its more powerful consumer/developer base to Apple.
Apple succeeds when and where Microsoft lets them.
The iPad Is Apple's Weakness
Slowing iPad sales are the only thing I can plausibly describe as an Apple "weakness."
So unlike the way massive growth in the iPod translated to rapid growth in the iPhone, the iPad grew and then stalled
21.4 million units last holiday quarter is less than the previous holiday's 26.0 million. Stalled!
— along with the entire tablet segment.
iPad is pretty much the entire tablet segment.
[W]hile Apple made the iPod cross platform, the Apple watch was tied only to iPhones, thus sharply limiting its available market.
The whole purpose of this sentence is to say "Apple watch was." You can ignore the rest of it.
I hope you found this as much fun to read as it was to write.
I hope you pine as desperately for a return to the Microsoft-dominated 1990s as do I. Because I haven't been having much fun since then.
Typically, if someone wrote this focusing on Apple (and it could be written toward Apple or Microsoft), someone else would then detail a strategy that would assure that this result didn't happen. And Microsoft would create a similar effort to assure that it did. In both cases, the poor sap who wrote it would have to defend against attacks from far more powerful executives who felt threatened by the report and didn't like what it implied needed to happen with their organizations.
This article is an analytical "report," not a bizarre, deluded daydream. And anyone who speaks out against it is "threatened" and "attacking."
I expect this is why "what ifs" are rarely written anymore; it simply pisses off too many people.
I am unbelievably pissed-off by Apple's triumph over Microsoft.
Though had this been done in the Zune timeframe by Microsoft, it likely would have pointed toward an iPhone-like device that grew more rapidly in size than an iPod-like device, which failed at market. Just something to think about this week.
Please think that this article is based on some sort of analytical method that could have predicted the future in 2006, and can do so today — not just me foaming at the mouth again with an advanced case of pro-Microsoft, anti-Apple rabies.

Update 2015.08.07 — Rob's latest:
Microsoft's long term opportunity is to wrap up PCs, tablets, and smartphones into blended platform with a massive competitive barrier, its long term risk is that Apple or Google might make this move first, thus rendering Microsoft's effort moot.
The thing that renders Microsoft's effort moot is that Windows Phone and Surface have a tiny fraction of the sales of iPhones and iPads. What is this "massive competitive barrier" Microsoft is about to have? Apparently it's just, "Microsoft ruled tech in the '90s, and I'm going to keep talking/thinking like they still do."
Update 2015.09.16 — More of Rob's fantasizing:
"Apple vs. Microsoft Tablet Wars: Surface Steps Up with Dell, Accenture"

"The iPad is still the product that defines the segment, but it has been in decline. The problem is, as a device, much like the iPod, the iPad is relatively limited."

"For a focused device on entertainment, the iPad is still king, but for business, that entertainment advantage may be a disadvantage because IT typically doesn't like buying tools that employees will use as toys."

"We'll see how this all plays out. But on execution, the Dell/Microsoft relationship is the most tested while [Apple/IBM and Apple/Cisco] are new. One of the huge advantages Microsoft holds over Apple is a stronger ability to partner."
Translation: iPad isn't doing as well as last year's iPad sales. But still blowing the pants off of any other tablet. And Dell's thirty-year partnership with Microsoft has yet to show any signs of being able to do anything about that.
Update 2015.11.13 — Rob tries to spin the Apple-IBM alliance, in IT Business Edge:
"IBM and Apple have formed a partnership, and IBM is taking this partnership seriously. A lot of IBM folks seem to be using Apple laptops now, at least on stage."
Translation: IBM is moving the majority of its employees from Windows to Mac.
"This takes me back because when I was working for IBM's storage division, they hired an outside CEO who refused to use an IBM PC and instead used a Mac. I expect this is one of the reasons he didn't really last that long."
Translation: Reminiscing about the Microsoft-dominated '90s is pretty much all I have to live for now.
Update 2015.12.30 — Just before Microsoft's Vista fiasco of 2007, Rob tried to warn them about it, in this previously-private-but-now-court-exposed communication:
"Anyway, you'll do what you do. Dell will go along; they are just trying to miss a bullet that they, and I, know you can't even see. Let's hope we can mitigate the damage otherwise the industry is really screwed."
Translation: Microsoft and its OEMs — and their lackey-shills whose so-called analysis is specifically crafted to mitigate damage to those companies — are about to be really screwed. Apple, and Apple's partners and customers, are not about to be really screwed. And surprise, surprise: When I think my comments won't be consumed by the public, my predictive accuracy is suddenly superb.
prev
next