Droidfood For Thought
PHOTO from Josh Constine's TechCrunch article, "Droidfooding: After Years Of Giving Employees iPhones, Posters At Facebook HQ Beg Them To Test Android" (spotlighting added):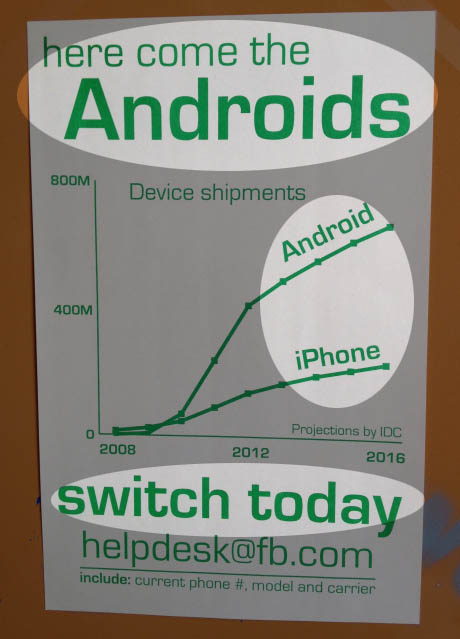 Oh no! Apple is doomed!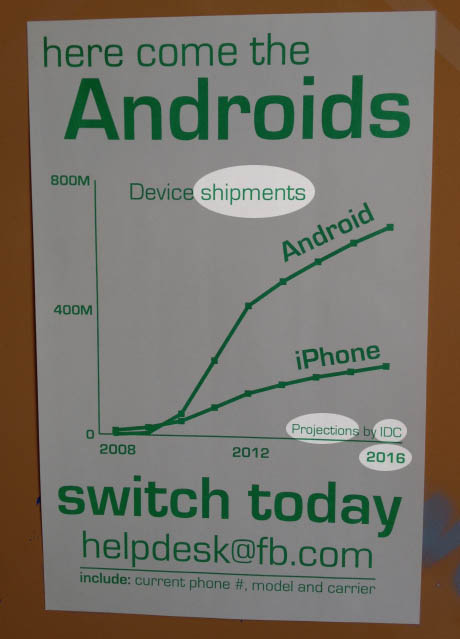 Oh. Never mind.

Update 2015.11.02 — Three years later, and FaceBook has stopped begging its employees to replace their iPhones with Android phones — it's now requiring them to do so.
prev
next